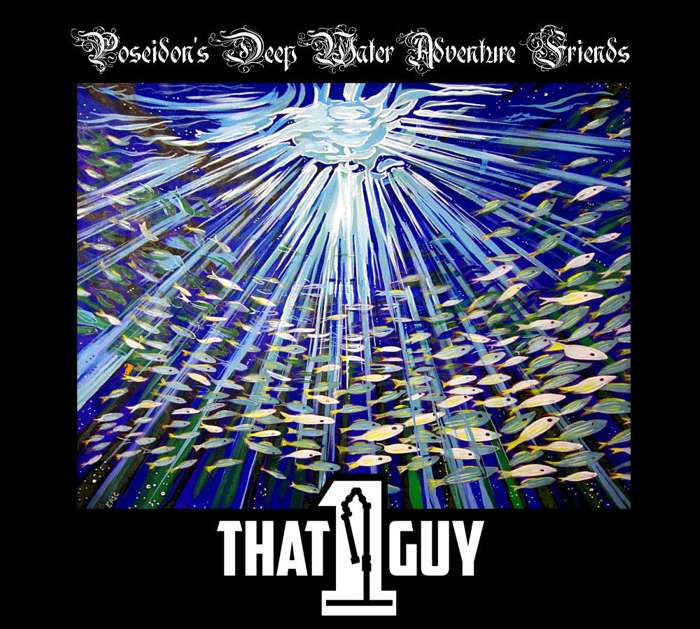 Poseidon's Deep Water Adventure Friends CD
Poseidon's Deep Water Adventure Friends CD. Released 04 February 2014. Brand new for 2014. A deep water journey of discovery and attempted enlightenment. This Album is part one of the four part magicland series that will follow (more on that later). Produced by that1guy and Billy Hume and recorded again at Billy's studio, The Zone, in Atlanta GA. Lots of research and development went into this one. The deep water density/pressures were more then we anticipated and so the results/aftermath is not yet completely understood... Please listen and decide....
"The Great Navigator" "Infinite Depths at the Bottom of the Sea" "Poseidon" "Whale Race" "Electramafied" "Unidentifiable Creature of the Deep" "The Breakers and the Brine"